Yesterday was the latest ARC PARTY! AKA MY FAVORITE THING EVEERRR. Unfortunately I missed it because I was at work, but I watched it this morning while getting ready and the feels are real guys. Some incredible books are coming from HarperTeen this Fall/Winter season and I am hyped. If you want to check out the books featured in word form, head over the EpicReads blog here.
BOOKS I'M MASSIVELY HYPED FOR:
Beware of the Wild by Natalie C. Parker | Goodreads | October 21st, 2014
"It's an oppressively hot and sticky morning in June when Sterling and her brother, Phin, have an argument that compels him to run into the town swamp — the one that strikes fear in all the residents of Sticks, Louisiana. Phin doesn't return. Instead, a girl named Lenora May climbs out, and now Sterling is the only person in Sticks who remembers her brother ever existed.
Sterling needs to figure out what the swamp's done with her beloved brother and how Lenora May is connected to his disappearance — and loner boy Heath Durham might be the only one who can help her.
This debut novel is full of atmosphere, twists and turns, and a swoon-worthy romance."
Swamps, a mystery, and a loner boy named HEATH?! I'm down. GIMME. NOW.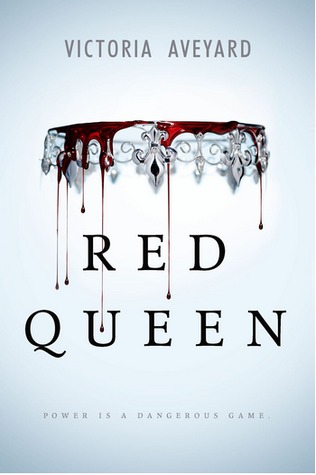 Red Queen by Victoria Aveyard | Goodreads | February 10th, 2015
"Mare Barrow's world is divided by blood—those with red and those with silver. Mare and her family are lowly Reds, destined to serve the Silver elite whose supernatural abilities make them nearly gods. Mare steals what she can to help her family survive, but when her best friend is conscripted into the army she gambles everything to win his freedom. A twist of fate leads her to the royal palace itself, where, in front of the king and all his nobles, she discovers a power of her own—an ability she didn't know she had. Except . . . her blood is Red.
To hide this impossibility, the king forces her into the role of a lost Silver princess and betroths her to one of his own sons. As Mare is drawn further into the Silver world, she risks her new position to aid the Scarlet Guard—the leaders of a Red rebellion. Her actions put into motion a deadly and violent dance, pitting prince against prince—and Mare against her own heart.
From debut author Victoria Aveyard comes a lush, vivid fantasy series where loyalty and desire can tear you apart and the only certainty is betrayal."
EEEEEKKKKKKK. We've got some betrayal, royalty, and a rebellion. And I'm also sensing some romance. And that COVER. LOOK AT IT. SO. PRETTY. I want this asap. I CAN'T WAIT UNTIL FEBRUARY.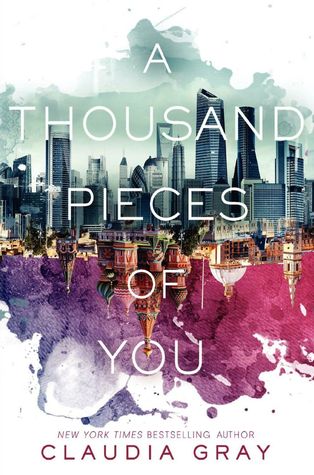 A Thousand Pieces of You by Claudia Gray | Goodreads | November 4th, 2014
"Cloud Atlas meets Orphan Black in this epic dimension-bending trilogy by New York Timesbestselling author Claudia Gray about a girl who must chase her father's killer through multiple dimensions. Marguerite Caine's physicist parents are known for their groundbreaking achievements. Their most astonishing invention, called the Firebird, allows users to jump into multiple universes—and promises to revolutionize science forever. But then Marguerite's father is murdered, and the killer—her parent's handsome, enigmatic assistant Paul—escapes into another dimension before the law can touch him.
Marguerite refuses to let the man who destroyed her family go free. So she races after Paul through different universes, always leaping into another version of herself. But she also meets alternate versions of the people she knows—including Paul, whose life entangles with hers in increasingly familiar ways. Before long she begins to question Paul's guilt—as well as her own heart. And soon she discovers the truth behind her father's death is far more sinister than she expected.
A Thousand Pieces of You, the first book in the Firebird trilogy, explores an amazingly intricate multiverse where fate is unavoidable, the truth elusive, and love the greatest mystery of all." (synopsis from EpicReads)
ORPHAN BLACK ORPHAN BLACK AND MULTIPLE DIMENSIONS WHERHIOWEOGIBOIA. Also that cover is freaking insane. Applause for that designer. Lots of applause. *standing ovation*
The Fall by Bethany Griffin | Goodreads | October 7th, 2014
"Madeline Usher is doomed.
She has spent her life fighting fate, and she thought she was succeeding. Until she woke up in a coffin.
Ushers die young. Ushers are cursed. Ushers can never leave their house, a house that haunts and is haunted, a house that almost seems to have a mind of its own. Madeline's life—revealed through short bursts of memory—has hinged around her desperate plan to escape, to save herself and her brother. Her only chance lies in destroying the house.
In the end, can Madeline keep her own sanity and bring the house down? The Fall is a literary psychological thriller, reimagining Edgar Allan Poe's classic The Fall of the House of Usher."
I haven't read The Fall of the House of Usher but now I want to. I love a good creepy book, and not only is that cover AWESOME (although not a super-fan of the author typeface), but the synopsis sounds intense. I'm so so so excited about this one. AND it's just in time for Halloween. High fives for Harper and their impeccable timing.
---
What are YOU excited for? Let me know in comments because this fall/winter is looking INCREDIBLE on the HarperTeen front.