Hey y'all! Welcome back to your regularly programmed content on Willa's Ramblings. Today, I have a super exciting interview with the phenomenal Rebecca Phillips, author of THESE THINGS I'VE DONE!
And even more exciting: I'm blessed with the tour date that falls on the publication date!!!!!!!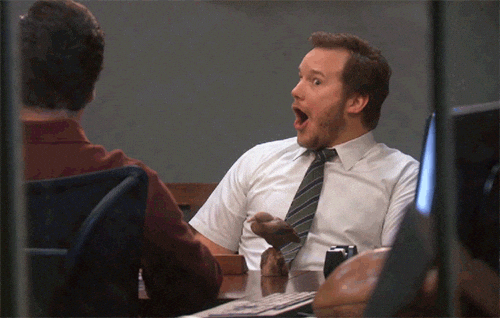 (aka go buy it now and put rebecca at the top of the NYTimes list pls and thx)
I read THESE THINGS I'VE DONE a couple weeks ago and fell absolutely in love. Rebecca is a stunning writer, and the story just comes alive on the page. I'm so excited for you all to read it and love it just as much as I do.
A contemporary YA perfect for fans of Courtney Summers and Jessi Kirby, THESE THINGS I'VE DONE is the story of a seventeen-year-old girl who accidentally caused her best friend's death and, a year later, is still grappling with the consequences.

Before:
Dara and Aubrey have been inseparable since they became best friends in sixth grade. However, as they begin their sophomore year of high school, cracks in their friendship begin to form, testing the bond they always thought was unbreakable.

After:
It's been fifteen months since the accident that killed Aubrey, and not a day goes by that Dara isn't racked with guilt over her role in her best friend's death. Dara thought nothing could be worse than confronting the memories of Aubrey that relentlessly haunt her, but she soon realizes it isn't half as difficult as seeing Ethan, Aubrey's brother, every day. Not just because he's a walking reminder of what she did, but because the more her feelings for him change, the more she knows she's betraying her best friend one final time.
And now, without further adieu, the interview! (I'm in the bold)
What was the inspiration for THESE THINGS I'VE DONE?
The inspiration for the main plot actually didn't come from me. My friend Cara gave me the idea and I sort of ran with it. Aubrey was very loosely based on one of my daughter's friends, and Ethan's band was sort of modeled after a band my husband was in during high school. Dara's dad was actually a tiny bit inspired by Coach Taylor from Friday Night Lights (!!!! Friday Night Lights!), which I was binge-watching as I wrote the first draft.
Friendship is a big theme in your novel. What inspired you to tackle this theme specifically?
I love YA books that have a heavy friendship theme. Relationships can be such a minefield in high school. Aubrey and Dara's friendship started showing cracks when Aubrey fell in love with the boy Dara liked. It was interesting to explore this dynamic. I also loved showing the friendship between Dara and Ethan in the "past" chapters, and how all that history carried over into their present situation.
What are some friendship dynamics you think need to be discussed more?
Jealousy and insecurity are always interesting to get into while writing friendships. I also love to see friends who really have each other's backs, through everything. The little routines and inside jokes between friends are fun to see too.
If you could go back to your childhood and change one thing, would you? What would you change?
That's a tough question. There are a lot of things I wish had been different, or better, but I don't think I'd go back and change anything. My childhood and all its joys and challenges brought me to the life I have now, which I wouldn't change for the world.
If you could spend a day with Dara and Aubrey, what would you all go and what would you do?
We'd totally go to a Taylor Swift concert. Or we'd bake cookies in Dara's kitchen.
This book is an emotional rollercoaster- what was the experience of writing it? How did you approach the emotionality of it?
Writing it was an emotional rollercoaster too. The subject matter was so disturbing for me that sometimes my first instinct was to keep the heavy emotions at arm's length. But I knew I had to delve into them, so I did. Living in Dara's head and putting myself in her place was difficult. She broke my heart often. Tapping into her guilt and grief was cathartic, in a way, but also really exhausting at times.
What has been something about the process of publishing your book that surprised you?
I was surprised at how little time I spent on submission. Two months! That's short. (I hear my writer friends booing me as I type). Also, I've been traditionally published and gone through edits before, but the revisions for These Things I've Done were more intense than I was used to. In the end I was glad about that, because I think the book is so much better now.
---
Now that you all have fallen in love with Rebecca and THESE THINGS I'VE DONE go buy it and read it and fall in love!
(remember is came out today! go congratulate Rebecca over on Twitter!)